"A friendly, fun and sarcastic guild in the game :Knights Of The Rose."
: - Harrowers Guild Member
"I'll answer any questions about the game, off-topics issues, and world issues but I won't clean windows."
: - Ben Wall, Harrowers' Guild Master
We help our guild members with strategic game-play, protection from enemies and help with items for building.
Joining a guild is also beneficial to the game as you earn an in-game daily salary, casualty reduction of troop loss by 5 %, as well as meet new friends.
Contacting HarrowersEdit
GUILD MASTER (GM) - VALERIE DRAEGER = Dedicated to advancing Guild status and rank while ecouraging fun gameplay and a friendly
OFFICER - JON MCCABE
OFFICER - HANNE MARIENBORG
OFFICER - LARS VEGAS
GUILD MASTER (GM) EMERITUS - BEN WALL = A Game Master/Storyteller for the games like White Wolf, Steve Jackson, (Early) TSR and then Wizards Of The West Coast, Chaosum, Palladium and Rifts for over 10 years. Helped out with the gaming conventions of New England in the USA like TotalCon, Carnage On The Mountains, Total Confusion, and Conman for 5 years.atmosphere.
OFFICER EMERITUS - SNOW ELIZABETH LIPHART = Professional Game Designer, Geek, and avid WOW Player.
The Way of The HarrowersEdit
We are a great, quirky, fun and sarcastic guild.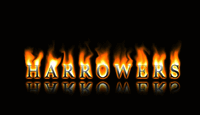 We  are fun and often inspired by humor and inside guild chat jokes. We ask that members who wish to join be level 10+ and contribute Battle Points daily. This allows us to advance the guild to a higher rank, allowing our members to gain a higher daily salary. We have frequent wars with other guilds and love to joke back and forth in general chat. Join us today if this is what you're looking for!